Hutman Productions Presents-Conrad Bladey's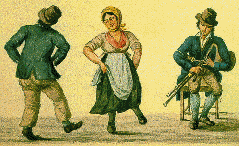 Irish Studies Pages
Dia duit! Hi there! Go raibh míle maith agat!
May you have a thousand good things!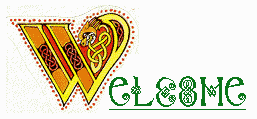 For the Main Menu Click here
First time here? Then go to the Invocations-Just Click here for much fun! We specialize in Irish Storytelling and Crafts! Programs for every budget! Workshops and Classes!
Why these pages exist Our Philosophy Keep our pages going! HELP US !!!!
To learn about our own publications ClickHere Click Here to send us email Click here for our Irish Counter!
The Celtic Page Counter
With a LOUD voice read
the following lines:
a haon
a d/o
a tri
a ceathair
a c/uig
a s/e
a seacht
a hocht
a naoi
a deich
One can,perhaps,not be sure if one can count on the Irish but, what is sure is that you just
counted IN Irish!
We thoroughly,
enjoyed your visit!
Stop in again!
Back to the top of this page click here

PLEASE NOTE: These pages are provided only for the purposes of: criticism, comment, news reporting,teaching and research. By downloading a copy of materials contained in these pages you will limit yourself to one copy and one use for educational purposes only. Because of the volunteer nature of Irish Studies Pages, it is difficult to ensure proper attribution and copyright information for every item included. Please assume that any item which lists a composer is copyrighted ©. You MUST acquire proper license before using these items for ANY commercial purpose. If you have any additional information or corrections to the creditor copyright information included, please e-mail those additions or corrections to us (along with the item title as given with page address ) so that we can update the pages as soon as possible. Be advised that by downloading any of these pages , you agree to the copyright terms of the original artists/authors/sources whether noted within the pages or not. Thank You.