The Main Menu-Anything just to escape the Irish for a few Days!
A great traditional favorite Click here now!
The same song played by a celtic band-bagpipe,fiddle,whistle...click here
The Stars click here
Zorba Music click here
For the sayings of Zorba click here!
Ban the Alternative Hymnal!-
Get the real Easter music! click here
Essential German Easter hymns click here
For a great page on Ouzo click here
A woman writes about Ouzo! click here
The Composer click here
A good review of the movie Click here
The Author Click here
My internet Portal- click here





















Sayings of Zorba!
The author of Zorba the Greek = Nikos Kazantzakis

A first edition of the book

Alexis Zorba: Damn it boss, I like you too much not to say it. You've got everthing except one thing: madness! A man needs a little madness, or else...
Basil: Or else?
Alexis Zorba: ...he never dares cut the rope and be free.

Why did God give us hands-
To Grab!
Then Grab

"When you've made up your mind, no use lagging behind, go ahead and no relenting"

Will no man do something without a why?
Just for the hell of it?

Clever people and grocers -they weigh everything!
"Let your youth have free reign, it won't come again,so be bold and no repenting."
- Old folk song sung in Zorba the Greek, bby Nikos Kazantzakis.
People have fallen low. They've let their bodies become mute, and they can speak
only through their mouths."
Nikos Kazantzakis, Zorba' the Greek
Listen to that Bitch-The sea...maker of widows.
In work I am your man
I play and sing- I am my own I mean free...
God bless and the Devil too!
Am I not a man
And is not a man stupid?
I am married so I married wife, children, house
everything
The full catostrophe!
What kind of man are you?
You dont even like dolphins!
You have to admit it boss
its big but she shakes it well!
God who is a clever devil
Today put in your hands
a gift from paradise
Life is trouble
Only Death is not!
To be alive is to undo your belt and look for trouble!
Boss you have to make up your mind...
are you or are you not a gosh darn capitolist?
My Brain is not the right weight
It gives me such crazy ideas!
When a man is full
What can he do....burst?
Only the dancing stopped the pain.
Come on don't be delicate...
I have got enough fight in me to devour the world
...So I fight!
If a woman sleeps alone it puts a shame on all men.
God has a very big heart.
But there is one sin he will not forget. If
A woman calls a man to her bed and he won't go!
When you talk I watch your arms
your legs and your chest.
They are dumb
They say nothing
So how can you understand
Look here and here....
Nothing on the back!
Now I look at a man, anyman and I say
he is good he is bad.
What do I care if he is Greek or Turk
As I get older
I swear by the bread I eat we can start
good or bad- what is the difference
we all end up the same...
Food for worms!
And as for women.
You make fun of me that I love them.
How can I not love them.
They are such poor weak creatures.
They take so little.
A man's hand on their breast and they give you
all they's got!
On a deaf man's door you can knock forever...
I spit on their agony!
There will be no funeral.
She was a Frank. She crossed herself with four fingers.
The Lamb...It will burn!
You've got everything except madness.
A man needs a little madness or else he dairs never cut the rope nad be free.
Did you ever see a more spledifferous mess?
"As you go along in life, ask yourself, `Is this worthy of my soul?' `Is this what I'm meant to be
doing?'" Nikos Kazantzakis

back to the top....click here
(composer of the music)

Mikis Theodorakis
Michael "Mikis" Theodorakis (Greek: Μιχαήλ (Μίκης) Θεοδωράκης [ˈmicis θeoðoˈɾacis]; born 29 July 1925) is a Greek songwriter of over 1000 songs and composer. He scored for the films Zorba the Greek (1964), Z (1969), and Serpico (1973). He is viewed as Greece's best-known living composer. Politically, he identified with the left until the late 1980s; in 1989 he ran as an independent candidate within the centre-right New Democracy party in order for the country to come out of the political crisis that had been created due to the numerous scandals of the government of Andreas Papandreou and helped to establish a large coalition between conservatives, socialists and leftists. In 1990 he was elected to the parliament (as in 1964 and 1981), became a government minister under Constantine Mitsotakis, and fought against drugs and terrorism and for culture, education and better relations between Greece and Turkey. He continues to speak out in favor of left-liberal causes, Greek-Turkish-Cypriot relations, and against the War in Iraq. He has consistently opposed oppressive regimes and was a key voice against the Greek junta 1967-1974, which imprisoned him.
The Other Stars

Just click on the name....
Irene Papas
Lila Kedrova
Alan Bates
Anthony Quinn
Enrolled in dramatic school age 12, Greek actress Irene Papas spent her first professional years as a singer-dancer in stage reviews and as a radio vocalist. Trained in Athens in the classics of Greece's Golden Age, Irene has played all the major tragic roles, including Medea and Electra; in addition, she was active in the contemporary productions put on by the Greek Popular Theatre in the late 1950s. In films from 1950, Irene is best known to international audiences for her portrayals of gutsy resistance fighter Maria Pappadimos in Guns of Navaronne (1961); The Widow in Zorba the Greek (1964); the wife of political martyr Yves Montand in Z (1968); and Catherine of Aragon (with nary a trace of her native accent) in Anne of a Thousand Days. In between these projects, Ms. Papas made her Broadway debut in 1967's That Summer, That Fall. She has also delivered award-winning performances in the ambitious Euripides adaptations directed by Michael Cacoyannis, playing Helen in The Trojan Women (1972) and Clytemnestra in Iphigenia. On American television, Irene Papas has excelled in Biblical assignments: she was Zipporah in the 1976 miniseries Moses the Lawgiver, and Rebekah in the 1994 made-for-cable epic Jacob.
back to the top....click here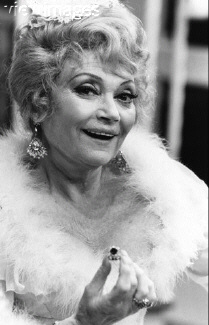 Born in Russia during the second year of the communist regime, actress Lila Kedrova has spent most of her life in France. After spending a decade establishing herself in European films and theatrical productions, Kedrova won an Academy Award for her first English-speaking role: fading courtesan Madame Hortense in 1964's Zorba the Greek (she replaced Simone Signoret, who withdrew shortly after shooting started). She would go on to win a Tony nomination when she reprised Hortense for the Broadway musical Zorba, again co-starring with Anthony Quinn. Appearing in fewer and fewer films as the 1970s became the 1980s (sometimes there were four-year gaps between her pictures), Lila Kedrova won the Golden Mask award at the Taorima Film Festival for her portrayal of a terminally ill woman in the American Tell Me a Riddle
(1980 Died: February 16, 2000
back to the top....click here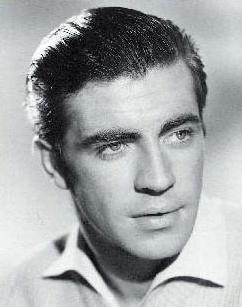 Actor Sir Alan Bates, who has died aged 69, was one of the most important British actors to emerge during the 1950s and 60s, going on to enjoy a career that spanned almost five decades.
Earlier this year he was made a knight in the New Year Honours list, adding to the CBE he was awarded in 1996, for his services to drama. Sir Alan made his name on the big screen at the start of the Angry Young Men period in the early 1960s. The 69-year-old's first major film saw him play opposite Sir Laurence Olivier in The Entertainer in 1960, a film about a second-rate performer who ensures the show must go on, and written by John Osborne. But Sir Alan shared no similarities with the central character of the film, having trained on a scholarship at the world famous Royal Academy of Dramatic Arts in London. RAF service followed his training, but two years later, at 22, he joined the new English Stage Company at the Royal Court Theatre in London. In the same year he appeared on stage in Osborne's Look Back in Anger, a performance which turned him into a star. He performed in works by some of the most respected writers of modern times including Harold Pinter, Simon Gray, Alan Bennett and Tom Stoppard. He also performed many of the classics including Shakespeare, Chekov and Ibsen.
Merit Sir Alan, who hailed from Derbyshire, worked tirelessly since making his name as an actor, dividing his time between film, television and stage. But he tended to steer clear of mainstream movies, concentrating on works with more merit than money. One of his early commercial successes was in Georgy Girl in 1966, where he starred with James Mason and Lynn Redgrave. Despite the respect he commands from his peers he was only once nominated for an Academy Award. He was nominated for a best actor award in 1969 for The Fixer, but lost out on the Oscar to Cliff Robertson in Charly. Sir Alan also starred in Ken Russell's adaptation of D H Lawrence's Women in Love for which his co-star Glenda Jackson won the first of two Oscars. Twin sons Other early screen performances included Pinter's The Caretaker, playing Basil in Zorba the Greek and the screen version of A Day in the Death of Joe Egg. Sir Alan married Victoria Ward in 1970. She gave birth to twin sons, Tristan and Benedick in 1971, who both went into acting. Tristan died in 1990 of an asthma attack, followed two years later by his mother. To help him come to terms with his losses, Sir Alan threw himself into charity work as well as his career. He was the patron of the Actors Centre in London, a venue set up in the 1970s by actors John Alderton, Sheila Hancock and Clive Swift for the training of performers. Sir Alan also endowed a theatre at the Covent Garden centre in the memory of Tristan. Although often looked over for Academy Awards, the British Academy of Film and Television nominated Sir Alan on six occasions. The last Bafta nomination was for the 2001 mini-series Love in a Cold Climate, based on Nancy Mitford's satire of the British aristocracy.
Outstanding cast Sir Alan had an eye for choosing classy films to appear in, none more so than the 2001 murder mystery Gosford Park directed by Robert Altman. The film received critical acclaim in both Britain and the US. It was nominated for seven Oscars, eventually picking up just the one for best-screenplay for actor and writer Julian Fellowes. As well as a host of nominations and awards from associations around the world, the ensemble cast won an outstanding performance award from the Screen Actors Guild. A recent departure for the actor was the role as a baddie in the Hollywood blockbuster The Sum of All Fears, which starred Ben Affleck. The recognition kept rolling in for Sir Alan, who won a Tony Award in 2002 for best leading man for Fortune's Fool, an adaptation of an 1848 work by Russian author Ivan Turgenev. -Source-BBC
back to the top....click here
---
Dies- June 3, 2001 Age 86

Quinn leaves 13 children Anthony Quinn, flamboyant, earthy, intensely masculine and larger than life, will probably be best remembered as Zorba the Greek, the character he played in the highly successful film in 1964 and, 20 years later, on the stage on Broadway. But, in all, he was in more than 150 films, and though at first he was usually cast as any variation of uncouth ruffian, he branched out considerably, and even played the Pope in Shoes of the Fisherman.

He won Oscars as best supporting actor in Viva Zapata in 1952 and as the painter Paul Gauguin in Lust for Life four years later.

Anthony Quinn was born in Mexico to an Irish father and Mexican mother. The family moved to Los
Angeles when he was a small boy, though it was not until the 1940s that he became a naturalised US
citizen. Though he began as a stage actor, he started film work in 1936. He appeared in Blood and Sand in 1941, and was Chief Crazy Horse in They Died With Their Boots On, about General Custer, in the same year.

Soon after Viva Zapata came Fellini's La Strada, which brought him an award at the Venice Film Festival.

A spell on Broadway, playing Stanley Kowalski in A Streetcar Named Desire, gave Quinn's film career a
considerable boost. He earned parts in The Guns of Navarone and Lawrence of Arabia, and then came Zorba the Greek.

His later films included The Secret of Santa Vittoria and The Greek Tycoon, in which he played a thinly disguised Aristotle Onassis.

The critics never seemed to know quite what to make of Quinn. He could give sensitive dramatic performances, but too often he seemed to be simply Quinn playing Quinn.

His personal life was almost as flamboyant as many of his film parts. He was married first to the adopted daughter of Cecil B. de Mille though his father-in-law did nothing to help his career.

Oddly enough, at the 1987 Golden Globe Awards he received the Cecil B. De Mille Award for career
achievement. His second marriage lasted more than 20 years, but during it he admitted relationships with a
number of other women, one of whom bore him two children.

His first child drowned, at the age of three, in W.C. Fields's swimming pool.

In all, Anthony Quinn fathered thirteen children from his marriages and extra-marital relationships.

Away from acting, Quinn was a dedicated and highly successful sculptor and painter. His work sold throughout the world for high prices. He once said that without art there was no reason for living. = Source=BBC

back to the top....click here




About the Author
Nikos Kazantzakis was born in Megalokastro, Ottoman Empire, now Iráklion, Crete, as the son of Michael Kazantzakis, a farmer and dealer of in animal feed, and his wife, the former Maria Christodoulzki. Kazantzakis was raised among peasants and although Kazantzakis left Crete as a young man, he returned to his homeland constantly in his art. He attended the Franciscan School of the Holy Cross, Naxos, and the Gymnasium at Herakleion (1899-1902). Kazantzakis then studied four years at the University of Athens, becoming Doctor of Laws in 1906.
From 1907 to 1909 he studied philosophy in Paris at the Collège de France under Henri Bergson. His first book, OPHIS KAI KRINO, was published in 1906. In the same year appeared his play XEMERÕNEI. Between the 1910s and 1930s Kazantzákis wrote dramas, verse and travel books, and travelled widely in China, Japan, Russia, England, Spain, and other countries. His first novel, Toda raba, was published in French when he was 51. Kazantzakis spent many years in public service and in 1919 he was appointed director general at the Greek Ministry of Public Welfare.

By 1927, when Kazantzakis resigned from this post, he had been responsible for the feeding and eventual rescue of more than 150 000 people of Greek origin who had been caught up in the civil war raging in the Caucasian region of the Soviet Union. Though never a member of the Communist party, Kazantzakis sympathized leftist movements in the early phase of his life and awarded the Lenin Peace Prize later. In 1957 he lost the Nobel Prize by a single vote to the French writer Albert Camus.

Before WW II Kazantzakis settled on the island of Aegina, and in 1948 he moved to Antibes, southern France. After the war he served as a minister in the Greek government of Aegina. In 1947-48 he worked for UNESCO. Kazantzákis died of leukemia on October 26, 1957, in Freiburg im Breisgau, in Germany. Helen Kazantzakis, his wife, tells in the author's biography that he always had as his traveling companion a miniature Dante, and Dante alone remained at his bedside until his last breath.

Although Kazantzakis wrote a number of his novels in French, his most celebrated works were composed in the colloquial language of the Cretan working classes. His best-known novel, Zorba the Greek, was made into a popular and highly successful movie (1964). The story focuses on the relationship of a writer and intellectual, modelled on Kazantzakis, and an uneducated man, Zorba, who drinks, works, loves and lives like a force of nature. His character has been seen as the personification of Henri Bergson's ideas of élan vital. He doesn't care about books, he values more experience and understanding than scholarly learning. The narrator meets Alexis Zorbas in Pireus. He plans to reopen on the island of Crete an abandoned mine and Zorbas becomes his foreman. Kazantzakis weaves the narrator's childhood memories and thoughts against the life and teaching of Zorbas. After a series of tragedies, failures and small victories, the narrator leaves Crete, but asks zorba to teach him to dance. "How simple and frugal a
thing is happiness: a glass of wine, a roast chestnut, a wretched little brazier, the sound of the sea." (from Zorba the Greek)

back to the top....click here

A review of the book.......

The New Statesman and Nation

September 6, 1952.

NEW NOVELS
Zorba the Greek. By NIKOS KAZANTZAKI.
Lehmann.

Zorba the Greek is a fable about the mind and the body. The mind is a Greek author, weary of reading about life instead of living it - "How could I, who loved life so intensely, have let
myself be entangled for so long in that balderdash of books and paper blackened with ink?" As a convenient symbol of action, he rents a lignite mine on the southern coast of Crete; he
takes with him a Dante, a Mallarmé, an unfinished manuscript on the life of Buddha; and in a pub on the Piraeus, as he waits for his boat in a grey autumnal dawn, he meets and hires for
his foreman Zorba, the body. This elderly, weather-beaten ruffian, he immediately recognises, is "the man I had sought so long in vain - a living heart, a large voracious mouth, a great
brute soul, not yet severed from mother earth". In his shameless love of instinctual life, Zorba is a Greek Panurge, Falstaff, Sancho Panza; yet he possesses a magnificent human dignity
that has nothing of the buffoonery and comic cowardice of these, and one laughs, like the author, with, not at him; perhaps he is more like Odysseus or Sinbad the Sailor.

Through the Cretan winter and spring the admiring author listens to his amazing stories and watches him outrageously living. Zorba for the author, is more than a machine to do his
fighting, drinking and fornication for him: with his unpredictability and fatalism he restores the intellectual's lost sense of mystery and destiny in the tangible world; he replaces the
Buddha's ethic of self-annihilation by a reconciliation of Fay ce que vouldras with Age quod agis. Zorba needs his boss as much as his boss needs Zorba. Without the author-boss to
observe him he would be only one peasant among many; for the other peasants in the book are, to use his own adjective, equally "Zorbatic" in their talk and behaviour. When they part,
he recedes into Macedonia, Odysseus-Margites with his Homer gone; and when he dies he can only live again in the author's "paper blackened with ink". They do not change each
other - Zorba does not begin to think, any more than the author begins to act - but in their partnership a complete, harmonious world of wonder and fulfilment is built up before us, a
temporary paradise as large as the earth and as small as a Greek island.

How can a novel so deliberately void of plot give such an exciting sense of onward movement? Plot, after all, is only a device for formalising time, for rendering large tracts of it
simultaneously visible by an invented chain of cause and effect. In Zorba the Greek time is changed back again from the metaphysical illusion of duration, under which it has become
unnaturally natural for Western man to view it, to its reality of moment upon moment. Zorba the Greek is a novel sweet and elate with sunlight, friendship and happiness, with a life full of
both sensations and thoughts; it is, in every sense, a minor classic, and Zorba, one feels, is among the significant and permanent characters in modern fiction.


back to the top....click here