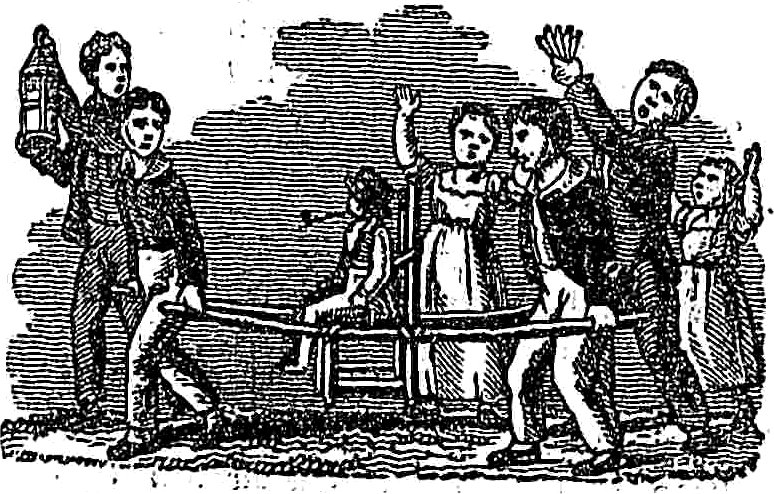 Celebration in 1824
The celebration of the defeat of terror in 1605 is relevant for all. It is important to remember that the artifacts of celebration - the traditions and customs- are treasures. Please find a way to apply the treasures we describe here in your own life. Surely that is the best way for us to honor and serve those who came before and is the best method of preservation!
Questions? Click Here to send e.mail


How to Celebrate.
History&Sources
Bonfire Societies

Celebrate With Us!
Learn about our Annual BONFIRE!

NEW! Visit our Fawkes Store for wonderful Plot related items! Great Gifts -Help support our work! Just clickit here!

17th Century Life-
Food,Music
Dance Costume Writing
Other exciting information clickit here
Bonfire Customs Recipes Songs and Chants for Guy Fawkes Day
A great guide for teachers families and children...Click here
Activities Fun,
Art Researchers Page
Coloring Page
Tee Shirts!
Who are we? Feedback!-Fawkes Listserv

Join the Hutman Productions free announcement e.mail list just Click Here.