Februar 29 2008 402 Nancy Ave. Linthicum, Md. 21090
What? Fabric wrap of property line of front and side of lot.
Huh?- A huh!
Scroll down for photos click here for youtube links
To return to our art environment page click here
to return to our main page click here http://www.cbladey.com
As a flag gives shape to the wind. Art can give shape to nature and create and support thoughts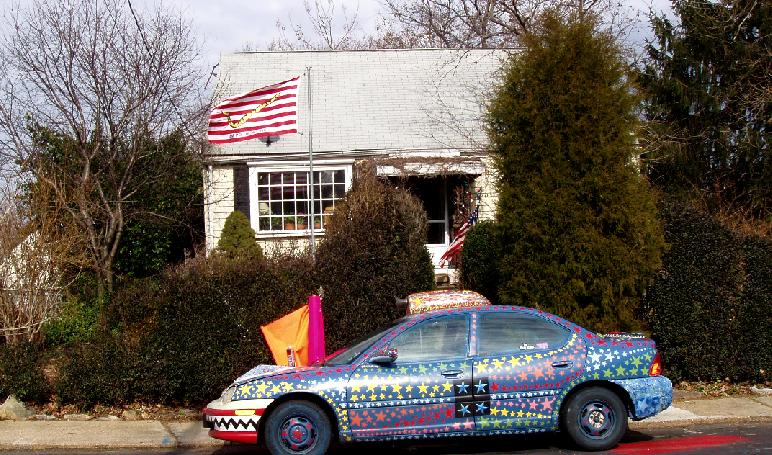 Before....rather plain.....only the flag giving shape to the breeze....
A few simple materials-fabric, glue,tomato stakes, sharpie, knife,hammer and a few nails....about an hour of time....

Tomato stakes almost all inserted some got bungies to hold them back

From across the street

After

Side gate from inside- the butterfly gate
to return to the top click here
to return to the top click here