The Solei- Sun made of high heel soles- the gluing on of colorful dots begins
The soul sun-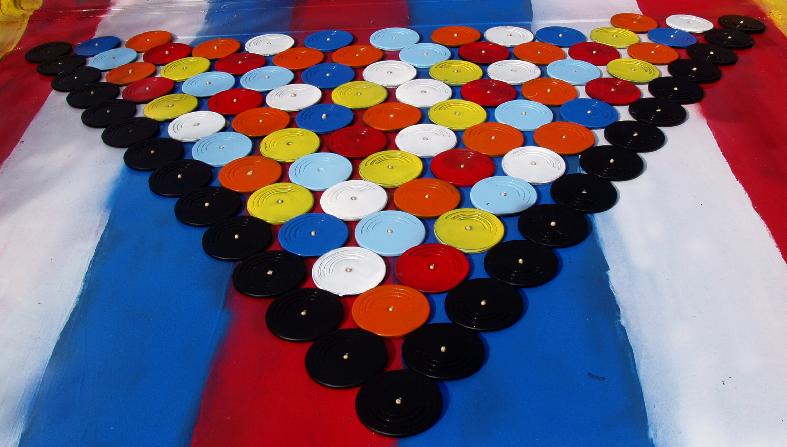 Transponder dots on trunk
Cymbal end view =the play as the car moves....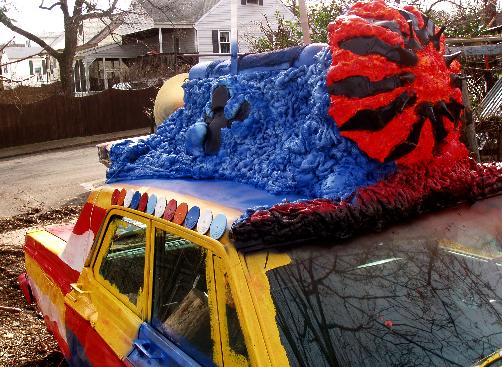 Heaven side view- someday filled with souls in heaven for now just god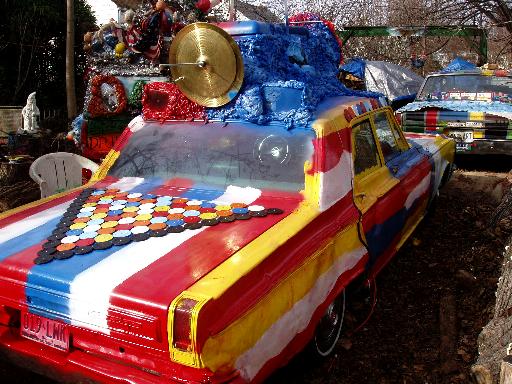 Another cymbal end view speakers work very well
"State of the state Hood abstract added triangles from deconstructed Marland flag along with streets and house symbols reflecting scars of over development...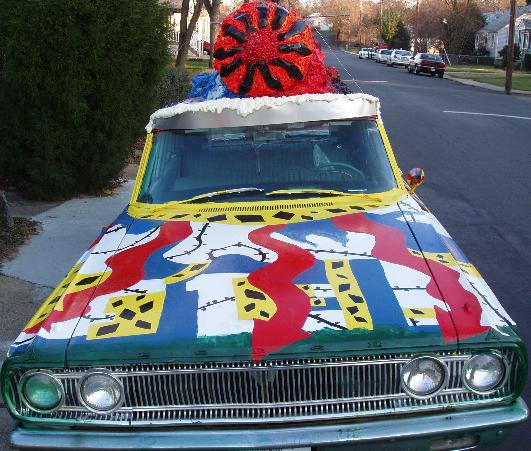 State of the state abstract on hood.....
Flashing installed above window for car title....
Dots are all transponders.....due to bad weather painting should be
done again after sanding Front wheelwell panels will get the
first shoe soles- must have a quantity. The will be installed like fish scales up to door seam from hood.
The solei....with red marbles in the center
high heel shoe sole applied first of many to front bumper
Rear block heel soles started on bumper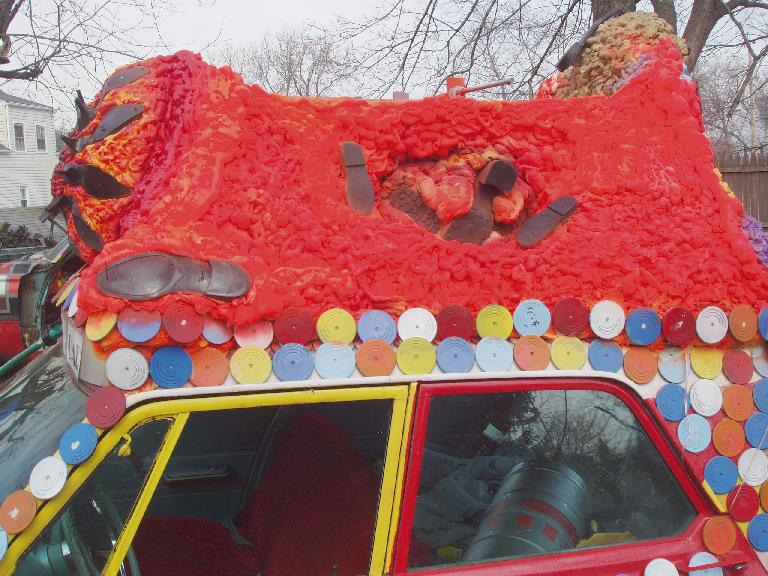 First horizontal sole applied to hell side
Showing fountain feed hose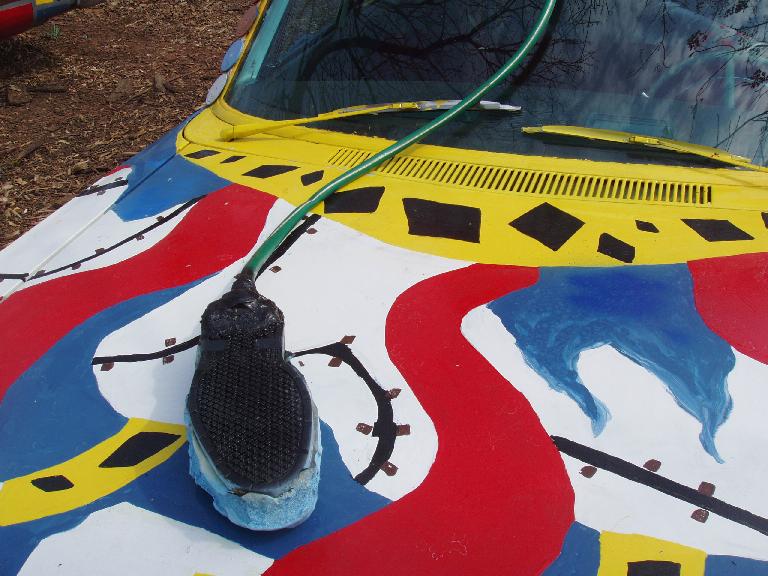 Gravity fed fountain in form of shoe shoots fountain 1-2 feet up small jets water comes from cooler on roof.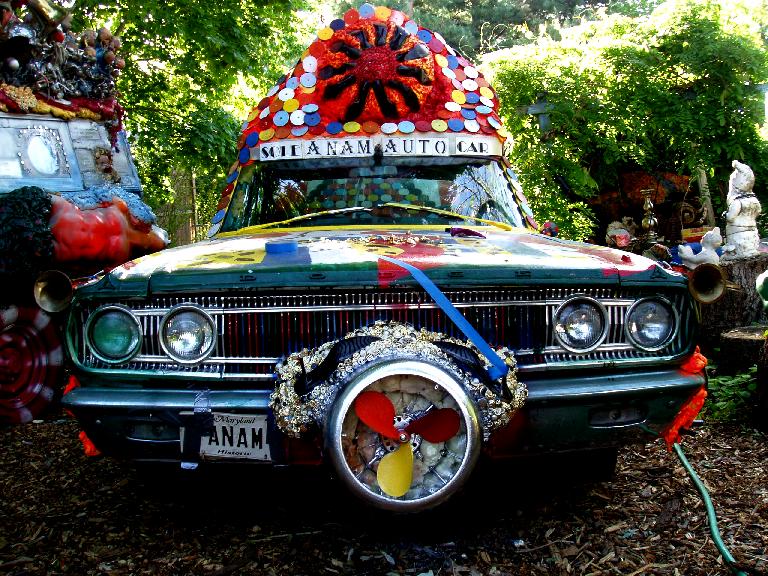 Addition of front Jet fan prop in progress-May 7/07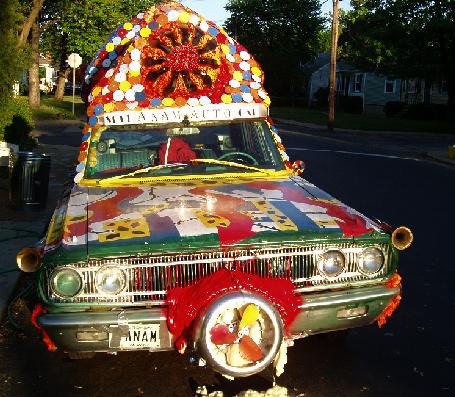 To return to Hutman Artcars click here
To visit the main page of Hutman Productions click here
To visit the soul car blog for the latest click here