Here is a pictorial survey of the gurney. One thing I have to point out before others point it out to me...."art gurney...yes wasn't he co star with Jacky Gleason in the Honeymooners?" Ok Art Gurney =art Carney....I won't dispute anyone...It is a wonderful memorial and great ride for all the things I take to festivals-coolers, horn hats. It is comfortable to sit on and above all does not require gasoline to ride. My thing for the salvation of the environment., Ok send me your carbon credits and I will refrain from motorizing it!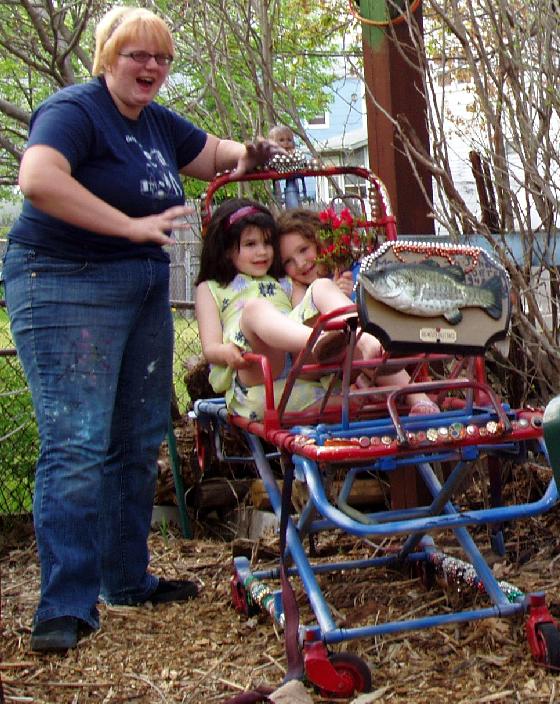 A tribute to the comfort!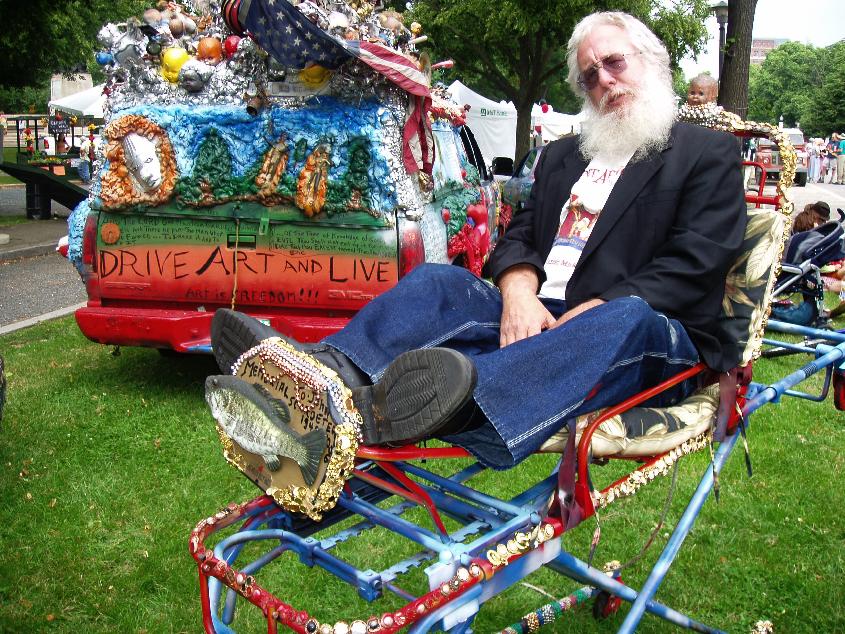 A good seat for festivals
Very soft and comfortable....
A delightful ride...like riding on air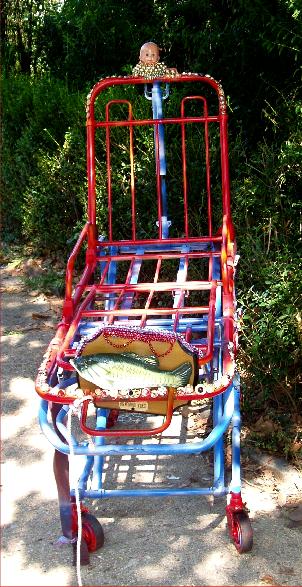 Billy Billy Bass will serenade you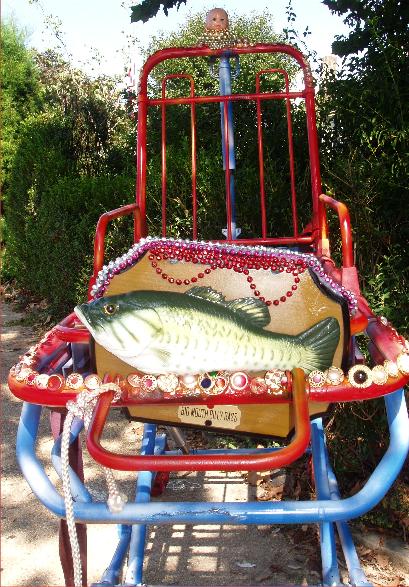 Doll head presides....
What a way to go - for what we pay in health care all gurneys should be so wonderful...
Let us pick you up for your hospital ride!
Take me away...
Ok I am feeling better...just give me a ride around the block...
Closeup of John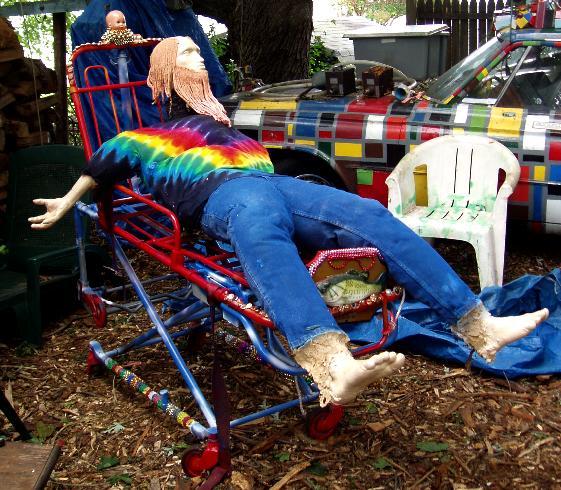 Mannequins know how to travel...
On his way to paradise...Back to the top of tis page click here
To return to the main Hutman Artcars Page click here
To learn of those responsible...click here