>

Magnets and Creative
Opportunity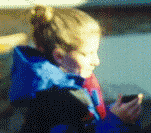 Join the students of Park School in Baltimore
As they enter the
exciting world
of
artcars
Just click right here!













Entering the Realm of the Artist As Artist
The Park School Magnet Truck Project brought students into the community of Artcar artists- not as students but as artists in their own right. Students actually became artcar artists. Working with a prominent artcar artist they learned to see the world through his eyes. Surfaces and possibilities were unlocked.
Creativity was unleashed.
The magnets soon took over!
Read on! click here

To Return to the Top click here
A new art form was discovered and realized.
Advance classroom study, including interaction
with an artist and an artcar, prepared the students.

Questions and answers brought the world of Artcars to life

Read on! click here
To Return to the Top click here
A new artwork was created.

Students were organized into groups and were given a part of the car with which to work. Overnight, students created designs in teams for their project, and working together created their own artwork the next day. The artwork was launched onto the streets of Baltimore!

A real artwork, a real life experience....

Labels on the truck identified the work of the groups and the class as a whole. Linked by e.mail, viewers of the truck reported their reactions.

Students realized the power of their art within the community!

Explore the process. Click here for a slide show!

Read on! click here
To Return to the Top click here
A Structured, Purposeful,
Goals-Oriented Experience
Park School provided a brave and innovative opportunity
for a well-structured, purposeful learning experience which
taught students about design, the constraints and opportunities of materials and the role of creative vision in art.
Teamwork and recreation in the fresh air of a
Maryland Indian Summer refreshed the students as they moved on in their studies.




Read on! click here
To Return to the Top click here
You Can do it!
We encourage you to work with us to bring our experiences to your classroom, meeting, workshop or group. Click here !
The possibilities are limitless!
Don't be shy!

Classroom
Workplace
Workgroup
Office
Team
Celebration/Event
Play Group

creativity
teamwork
expression
experimentation
recreation
problem solving

This project was made possible by

Hutman Productions
We do important things on the Internet as well as
on the Earth!
To Return to the Top click here

To return to the main Hutman Artcars page pages click here.